From the Well & News:
Time to repeal Section 232 tariffs | OPINION
However you may choose to look at them, tariffs are a damaging economic tool, one of the most misguided economic policies a free economy can pursue. Tariffs are a tax, one that hinders free trade, distorts markets and ultimately artificially increases costs for consumers. Click here to read more.
Selected for the Faith, Family, and Freedom Award
I am proud and humbled to be receiving the Faith, Family, and Freedom Award from the Centennial Institute at Colorado Christian University. With new attacks on the sanctity of life, second amendment rights, and parental rights, as well as detrimental economic regulations, we need to be firm and stand up for our conservative principles.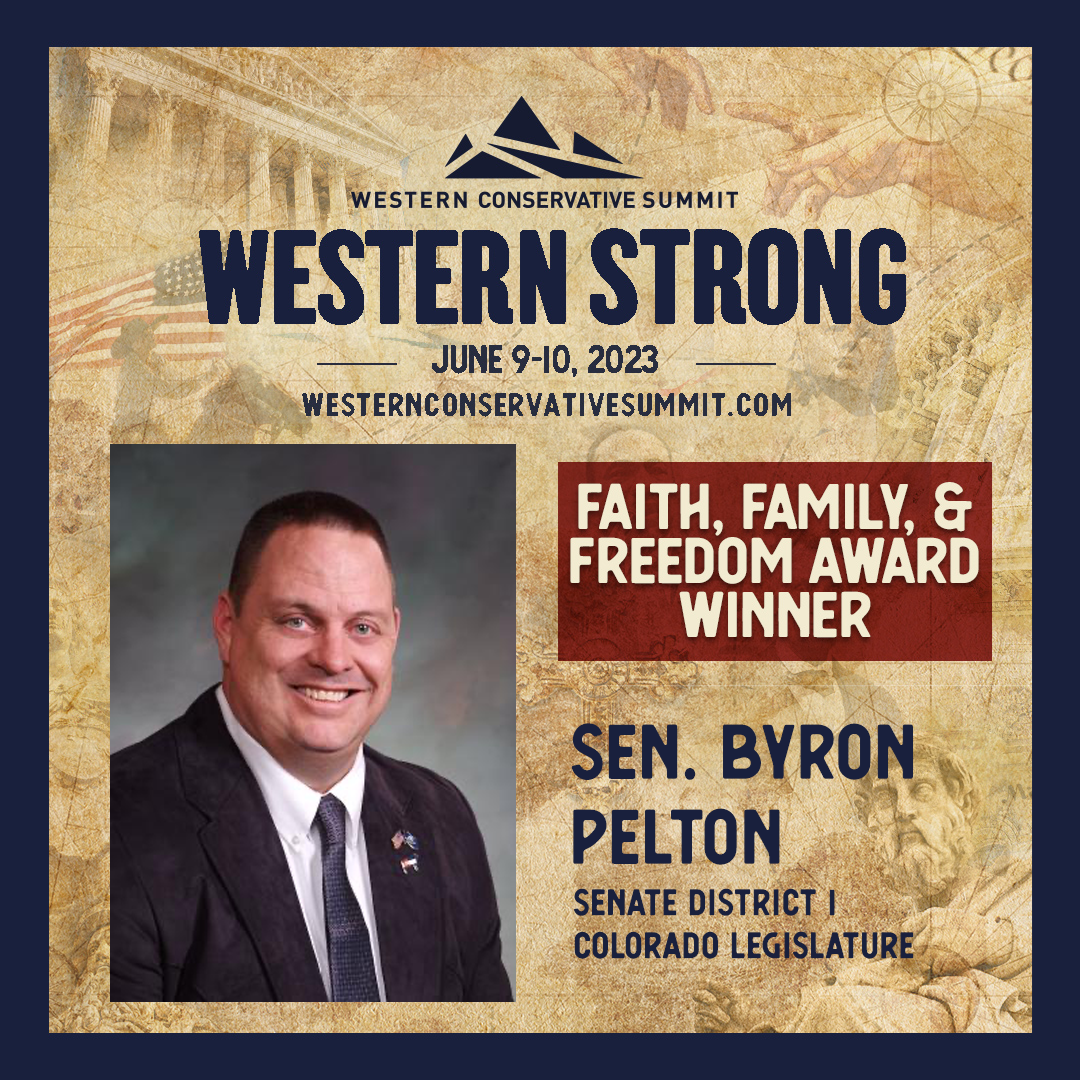 Opinion: Local Governments Can Correct Our Rising Property Taxes
Local governments can correct our rising property taxes; which is why the citizens of each community need to start getting involved with their county's budget process and start talking with their local elected officials – county commissioners, fire chiefs, school board members, etc. – about how responsible budgeting, lower mill levies, and temporary property tax credits can curb the impact of property tax increases. Click here to read more.
WWII veteran Eugene Brown turns 100
Friends, neighbors and both of Fleming's state legislative officials celebrate his service before and after WWII. It was an honor to be able to help celebrate Mr. Eugene Brown's 100th Birthday with him and his family, click here to read more.
Sen. Pelton hopes for 'accountability' from new behavioral health chief
Human Services Director Michelle Barnes taking over as interim commissioner, click here to see my press release.
Dems stall justice while drugs kill Coloradans | OPINION
Read my op-ed about SB23-109 and how the Left is playing politics with Coloradoan lives here.
The Colorado left's hypocrisy on choice | OPINION
Read my op-ed about abortion bills, SB23-188, SB23-189, and SB23-190 here.
Military Day